SWIT © ️ BRINGS YOU AND YOUR FOUR-LEGGED BACK ON YOUR FEET 
Relax at the touch of a button
SWIT products offer real relaxation, regeneration and recovery – quickly effective and independent of stress and performance pressure.
"Once yoga to go, please."
Gently, SWIT sends fine impulse chains to the body, which inform the central nervous system of the desired state – your brain processes this information and creates the relaxation itself.
Scientifically proven effects
We have been able to prove statistically significant the measurable effects of SWIT in several neurobiological studies in humans, horses and dogs.
FREE SHIPPING
We ship free of shipping costs in Germany and Austria. The production time from receipt of the order is approx. 4-6 weeks. After picking up your order from our reliable partner DHL, the average delivery time is only 1-2 days.
14 Days Free return
You can return all Switplus products to us free of charge within 14 days of receipt of the goods in mint condition, in their original packaging and unused condition. Simple and uncomplicated with our integrated Return Portal.
SECURE PAYMENT
Secure payment is always provided by means of SSL encryption. So your data is safe! As payment means we accept PayPal, credit card and many more.
97% OF OUR CUSTOMERS WOULD RECOMMEND US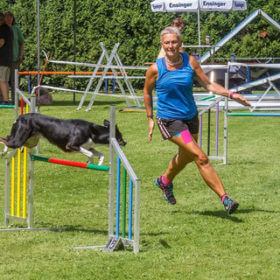 I use the SWIT before the training/tournament to revitalize and then to regenerate. We have five dogs and I also used SWIT to assist in the healing of injuries. I like to SWIT that I can take it everywhere and that I Coat The various programmes.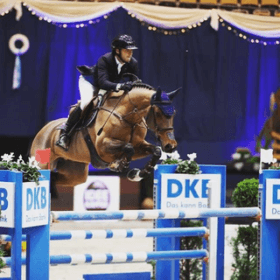 The SWIT system is super easy to use and makes no effort in the application. In addition, it helps me and my horses to bring the best possible performance on this day! Much happier horses, greater athletic success, healthier horses and much more.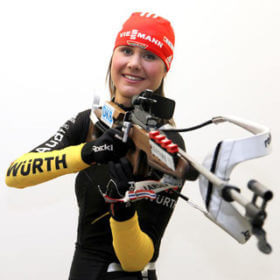 I use the SWIT system Very happy to get into the hallways in the morning and to find peace in the evening as well. So I can relax with sleep better and have a total of more energy for the day. Furthermore, I also like to use the SWIT system after a sporty activity, in order to be able to initiate the regeneration immediately.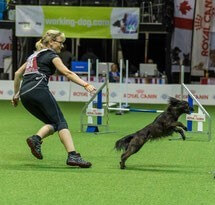 The SWIT System for Dogs I use my agility training specifically. I use the Dog Coat and blanket already before the training or competition for passive and active warm up, in order to prepare my dogs optimally for the load. After the training I use it mainly for stress reduction and for regeneration/compensation.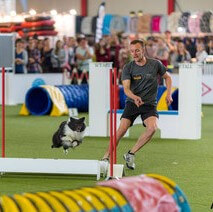 I use the SWIT Mat Before and after every workout for my dogs. To revitalise before and to regenerate afterwards. In tournaments, the Mat Used all day. It is visually appealing, looks very high-quality and can be used in many ways. Even in case of injury, it is a great option to support the healing process.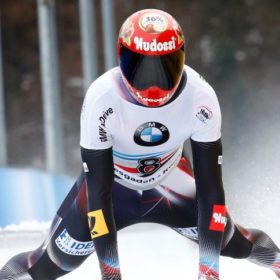 I used the Swit Vest For regeneration and activation. I would recommend the SWIT systems because in competitive sports it is all about getting out of it. The Regenarationsfunktion helped me the most.