CUSTOMER EXPERIENCE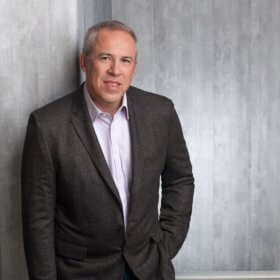 I have been using the Swit Neurobalance recliner for several months and am excited about the way the Swit system is functioning.
Relax and soothe in the mode
You can come to rest quickly in your head and the muscle tone is also increasingly coming into the relaxation.
After sporting activities, the regeneration mode leads to a faster regeneration of the affected muscle parts.
I can recommend this system in particular to all people who are struggling to get into relaxation or have difficulty falling asleep.
As a mental coach, I can imagine using the SWIT system to support my mental intervention techniques with my clients in the future.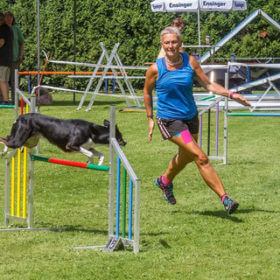 I train with my border Collie-dog Rabbit one to two times a week and on weekends we start on agility. I use the SWIT before the training/tournament to revitalize and then to regenerate. We have five dogs and I would also like to use SWIT to assist in the healing of injuries. Of course, the other dogs may also wear the coat before and after the workout.
I drive a good hour into training and because of the traffic almost two hours home. I can see that rabbit gets out of the car after revitalizing – like I would have run it. It is striking how it is easy to get home after the two hours. Not a bit steiff and very recovered. I could observe that rabbit feels very comfortable with the coat and likes to attract him.
I like the fact that I can take SWIT everywhere and that I can use the coat because of the different programs.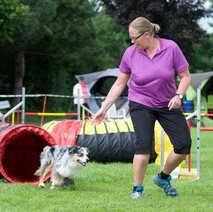 I have had a simple magnetic field system before the Swit system... When I discovered the Swit system I was immediately very excited, because it runs over battery and you can use it always and everywhere. I often did not come to rest in the evening and with the relaxation program I sleep well again and the body can recover better.
Also my dogs use the mat before and after the workout and enjoy the Swit mat.
I can recommend the Swit system in any case, because already in the first applications you notice the very good effect.
The best I like is that I am no longer reliant on electricity and can always use Swit in training, on the tournament and on the rides or back.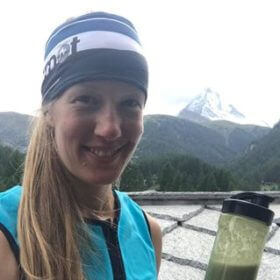 I use my SWIT vest almost always before and after my training session! On the way to the training I use the Activate setting after the training logically regenerate.
Yes I have recommended SWIT already further since it really works! Especially after my knee op 2015 I noticed how much faster I was pain free after stress, but also without problems I find that I recover better and faster!
I particularly like the applicability! I can take my vest as well as my knee bandage everywhere and, above all, wear it at any time and still be active, I think that's great!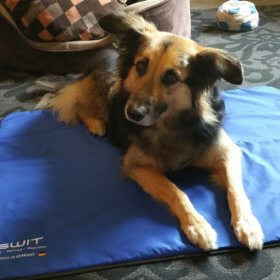 Many thanks to Antje penning from East Frisia for her diary entries on her experiences with the SWIT dog blanket and her dog rocky.
Rocky has starkeGeräuschängste time of his life.
[...]
Day 1)
The mat after charging the batteries for the first time placed on the evening place of our Wauzis – the program set on calming with 25% intensity, for initially 30 minutes. Rocky was on it, he was fine.
[...]
TAG 4)
My husband is watching a horror movie about surround, the dog is lying next to him on the mat and asleep..... until a single time, when it was even too loud for me, the dog got up short, went to his place under the table in the kitchen and Came-oh wonder-after a few minutes back, lay down on the mat and fell asleep again calmly, despite switched on surround sound (would not have been feasible before)
[...]
DAY 6 – 10)
Much like the days before – only with the difference that Rocky now takes his explorations alone in our garden during the day without me (was hardly conceivable before, he just went out when I was outside, when planes flew, he rushed straight into the house) also by Good coaxing and delicious readings it was hardly feasible to keep him in the garden.
Day 11)
From the Bundeswehr, Phantom Fighters fly over the house for practice purposes, the noise doesn't stop for minutes...... B program started, the trembling of Rocky leaves after a few minutes (before it has always been half an hour until he had calmed down again)
[...]
Day 14 (today)
I should like to mention that Rocky gets problems with his stomach as a Schäferhundmix. [...] It then takes about 1-2 hours after medication to release the pain and it gets better. Today there was once again such a "seizure" I want to call it. [...] After he had surrendered and I had set him the mat for one hour of calming, he recovered within minutes and was quickly relaxed without whine. I couldn't believe my eyes!!!! (and that without medication)
I am so glad that I am currently on vacation and thus can experience the progress first hand and cannot yet grasp how much this dog changes positively.
[...] For six long years, it was only possible for him to overcome the hated days before and during the change of the year by giving rescue drops (or globules). We always ride with him in quiet areas in wise foresight on little fireworks, because he is simply totally stressed every time.
This year the "hero Mat" accompanies us at all events and I am unbelievably thankful for every single little success I was allowed to experience through the blanket.
[...] If our dog could speak, he would say exactly the same....... through the Neurobalance you give him more quality of life and my husband and me a great and new feeling in living together with our fear-four-legged!!!!
I thank the name of my dog and also my husband and look forward to the little "miracles" of fear expulsion every day!
All kinds of good wishes from the heart
Rocky, Gerd &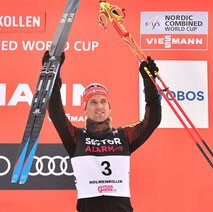 How does your SWIT system support you in everyday life or work?
For better regeneration
Immediately after each competition...
Would you recommend SWIT to anyone? If so, why?
It's easy for everyone to have a
Easy to use
Promotes regeneration even when travelling.
What do you like very much about SWIT?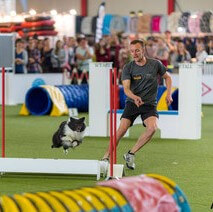 I use it before and after every workout for my dogs. To revitalise before and to regenerate afterwards. In tournaments, the mat is in use all day. Especially the Regenertionsfunktion is perfect for this. Every now and then I make the blanket available for the dogs to relax in the evening. Yes, I would be, because I had very good experiences with it and my dogs in every run very awakened and refreshed.
It is visually appealing, it looks high-quality and can be used in many ways. Even in case of injury, it is a great option to support the cure.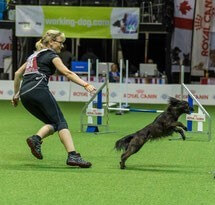 I use the SWIT system for dogs very specifically in my agility training. I use the dog coat and blanket already before training or competition for passive and active warm up, in order to prepare my dogs optimally for the load. After the training I use it mainly for stress reduction and for regeneration/compensation. I use SWIT to prevent tension and injury and to support my dog optimally during training. For me it is important that I can use the systems flexibly on the go, whether in the car, in the dog field or in a competition. Due to the high battery life and easy handling, this is easily possible.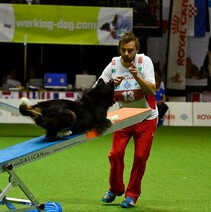 I use Swit for my dogs, personally I like the coat best because it is completely on the body and I have a lot of body space. After strong tournaments or strong training regenerate my dogs in the coat SWIT I would recommend, because it is easy in winter a strong coat and offers super good features for the dog. I particularly like SWIT when my dog is really relaxed in the coat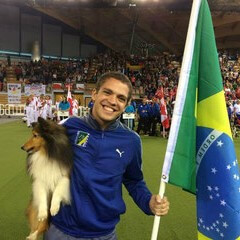 My dog Nitro had some injuries during his agility life and it took always a long period for him to recover. I've spent a lot with physiotherapist and quite often needed to check him. I decided to try SWIT and I didn't regret – he started recovering much faster and it has been a long time since he had any little injury. What I like the most on SWIT are the possibilites which fit perfectly and I am able to use it to recover, warm up, relax him. After that Nitro is always ready for more! It is also very easy to use and to carry everywhere.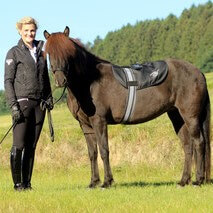 The products of the company SWIT I now use daily as a supplement to work with my horses. Already in the year 2013 I came into contact with the SWIT blanket for the first time and was thrilled on the spot. Whether for regeneration of regularly trained sports horses, to calm nervous or to support the faster recovery of sick horses – the SWIT products complement my holistic training approach perfectly! Some of my customers have also become infected by my enthusiasm for the SWIT products and use them as much as they like and often to increase the well-being and the training progress of their four-legged. Otherwise quickly tense and nervous horses benefit from the application and are noticeably more relaxed, focused, and more powerful. So riders and horses have again much more fun in the joint work and can develop together further. It is particularly interesting that not only the animals but also myself benefit from the SWIT blanket. After a tiring day in the stable, long car rides or heavily demanding course weekends – SWIT is the perfect means for quicker regeneration and recovery.
The effect of this simple blanket once again convinces me and I can start with the energy in the new day that my everyday life demands from me.
The SWIT is out of my job and life with the horses is no longer imaginable. Therefore, I highly recommend you to all riders and non-riders, who always want to perform great performances and feel fit.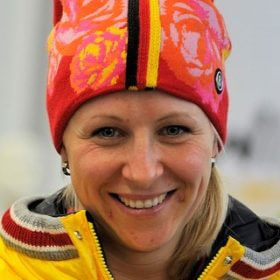 Now is almost 2 years ago that I have withdrawn from active competitive sports. Yet new challenges await me. The daily service as a cop in shift service is also a challenge. Meanwhile I have discovered volleyball for me and have been playing for over 3 months in a District League Frauenmannschaft...es is fun to work in a team.  The physical burdens of shift service, wearing of weft vest and police equipment as well as the sports volleyball as compensation on the floor of the Hall show on my not so young body traces. To put this better away, I use the SWIT system. Especially the Knieapplikator for warming the knee joints or the vest and the lumbar strap for relaxation, even at night for better sleep.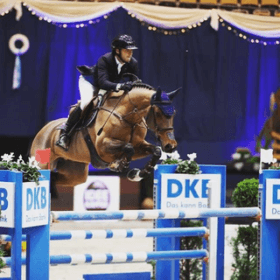 The SWIT system supports me several times a day, working with my horses. It helps me that my horses are looser, more relaxed and also fitter.
With each horse it supports me slightly differently, a horse needs to be calmed somewhat and another must be something vitalizes for example!
In any case, I would recommend SWIT, as my horses are much happier and it makes the daily work with my horses a lot easier. Also targeted on a competition-event, one can selectively tickle the last percentages! The SWIT system is super easy to use and makes no effort in the application. In addition, it helps me and my horses to bring the best possible performance on this day! Much happier horses, greater athletic success, healthier horses and much more.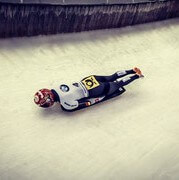 I used the Swit vest for regeneration and activation.
I would recommend the SWIT systems because in competitive sports it is all about getting out of it.
The Regenarationsfunktion helped me the most.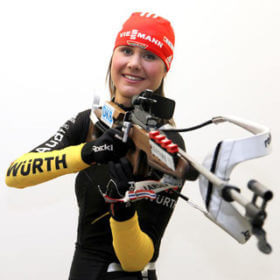 I like to use the SWIT system to get into the hallways in the morning and to find peace in the evening as well. So I can relax with sleep better and have a total of more energy for the day. Furthermore, I also like to use the SWIT system after a sporty activity, in order to be able to initiate the regeneration immediately.
I would recommend the SWIT system, as it is easy for me to handle in everyday life and can adjust my organism well to what is currently in progress. So I can support my body and have more resources for my daily tasks.
I especially like that I can take it everywhere and can use it if needed. I have already worked with a magnetic field mat before, but you always have to plan extra time.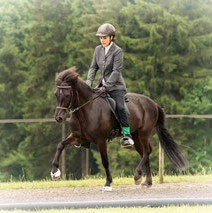 I have been using different products from SWIT for several years, both personally and in the field of equestrian sports. Since my predominantly sedentary work as a mechanical engineer often comes to tension in the back and neck area, I turn on the SWIT lumbar belt to relax these body regions. Furthermore, I have integrated the SWIT-relax-couch into my bed, so that I can also benefit in sleep from the physically and mentally relaxing and regenerative effect of the system. The regular application allows me to approach my secondary activity as a horse trainer even after a hard working day. Not only do I benefit from the positive effects of the SWIT products, but also my horses. I used the power-belt before riding in order to improve the back activity during the training session or to relax the back muscles after riding. But also the therapeutic use of SWIT-spat in my former tournament horse exceeded my expectations. Through the daily use of SWIT-spat, he convinces in training again with an even and round gait, which speaks for a painless movement sequence. I would recommend the products on the basis of my positive experience and the simple application to be integrated into the daily routine.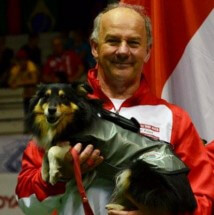 I am a dog athlete and have been using Swit dog blankets for 6 years, I also have 2 dog coats, and recently a vest for me in use. I've learned to appreciate it and can't imagine it without it. I am very convinced of this and can only recommend it to anyone! Swit satisfies the most important things in my sport, creates comfort and helps me and my dogs to find the right sound in the head in order to be able to get the best performances.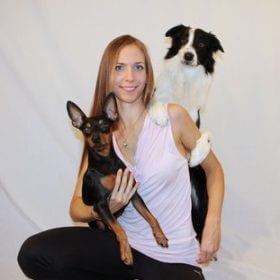 My family and I were allowed to try Hans SWIT systems several times, my parents were immediately convinced and bought 2 blankets. I know SWIT from Hans and his dogs and see very good progress or effects in the application of SWIT systems. The extensive application possibilities for humans and animals in all possible situations.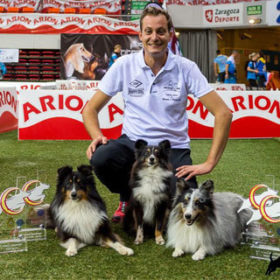 I use the blankets of Swit when I have the feelings that my dogs are not doing well. My dogs can also always visit a blanket if they feel the need for it. I use the systems with greater load and recommend them here too. I recommend Swit further. Especially in case of tension and or blockages that our sport dogs have. Furthermore, I think that this can support the systems well in competitions. With like that the system I use is easily in the condition and the covers are easy to clean.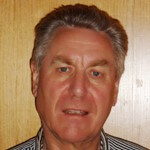 Without the Powerbelt, I could not take any action through my illness (Fibromylagie). Have it ever been a time without trying but the pain in the feet were too great. When I wear the SWIT-Powerbelt for half an hour, I can even play theater or ride a bike again. Because they can live without pain. Since I use SWIT actively i need no more pain pills. You can use it anytime and anywhere and my Powerbelt can be integrated into my everyday life.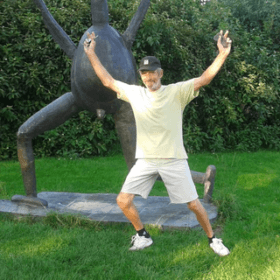 Since 2000 I use the predecessor systems Dynawave stationary and from 2009 the mobile SWIT systems such as lumbar belt and SWIT Schöffelweste preventive especially for heavier work in the garden or with massage patients. This is the second time I have avoided a back and hip surgery recommended by school doctors.! SWIT Systems I recommend since the beginning of my own application further because I am sure to allow other people and since there are animal systems also animals can be helped for more quality of life and fitness and health! The easy operation, the mobile application several times a day at almost every place and the safety through extensive studies that prove the efficacy! With SWIT you can do nothing wrong!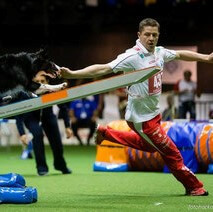 We have purchased the SWIT mat to support the healing process after an accidental operation of our 7jährigen Border Collie female Laurie. We are convinced that SWIT has helped to ensure that the healing process runs above average fast and well. We also used the SWIT mat to regenerate after the trainings for all our Border collies.
Yes, we would recommend SWIT. Our order was handled very quickly and uncomplicated, the delivery took place immediately. The product is very nicely processed, robust, very easy to use and particularly positive – especially with 7 Border Collies 😉 – to mention the long battery life.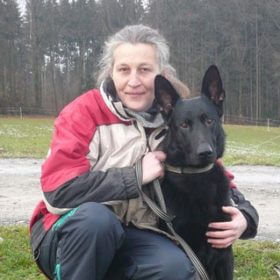 The SWIT dog mat assists me in the therapy of dogs with smaller afflictions as well as dogs that have osteoarthritis. We also take you to the dog-place to prepare the dogs with the programs for training (depending on the dog what he needs!) as well as afterwards to regenerate. Yes I would definitely recommend the SWIT Mat. Since I find it a very good product that is also very easy to handle. The easy handling and you don't need a lot of space for it.